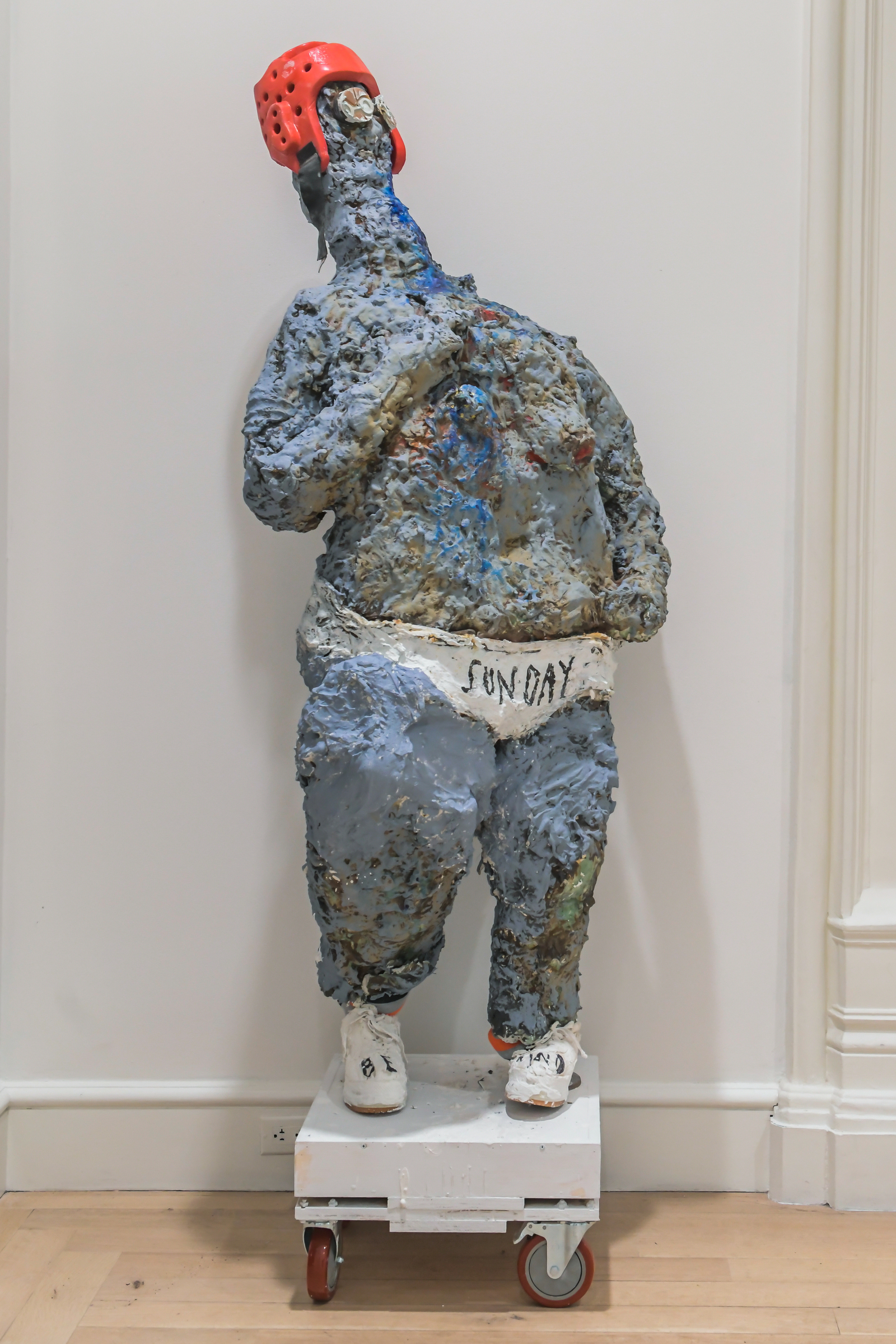 Julia Jalowiec
(with Josh Jalowiec)
Seeking orbit in an unstable system is a lonely trip
Sculpture (iron, paint, paper, plaster, steel, wood, wax)


This work wants to say something about what loneliness looks like (which is to say anything, everything, and nothing at all) and how we cope with, conceal, and seek relief from the painful erasure of those that left or didn't want us anymore. The alienation of two figures is no more than a muffled hum in the background, where it wishes not to be noticed.
JULIA JALOWIEC allows viewers to see previously unseen environments and people through her sculpture exploring the footings and nuances of relationships — whether by socio-political constructs, familial bonds, or friendship. She was the Mercedes-Benz Financial Emerging Artist 2019, and was in residence at Künstlerhaus Bethanien (Berlin). She's a 2022 MFA graduate candidate at Columbia University.

juliajalowiec.com︎︎︎
@juliajalowiec

JOSH JALOWIEC is a practicing Dallas-based sculptor whose work examines historical narratives – the disuse and abuse of artifacts, the invisible labor of working-class communities, and the accumulation of time upon a particular place – and the often perilous roles that his blind spots, privilege, and unreliable memory perform in their retelling and reconstruction.