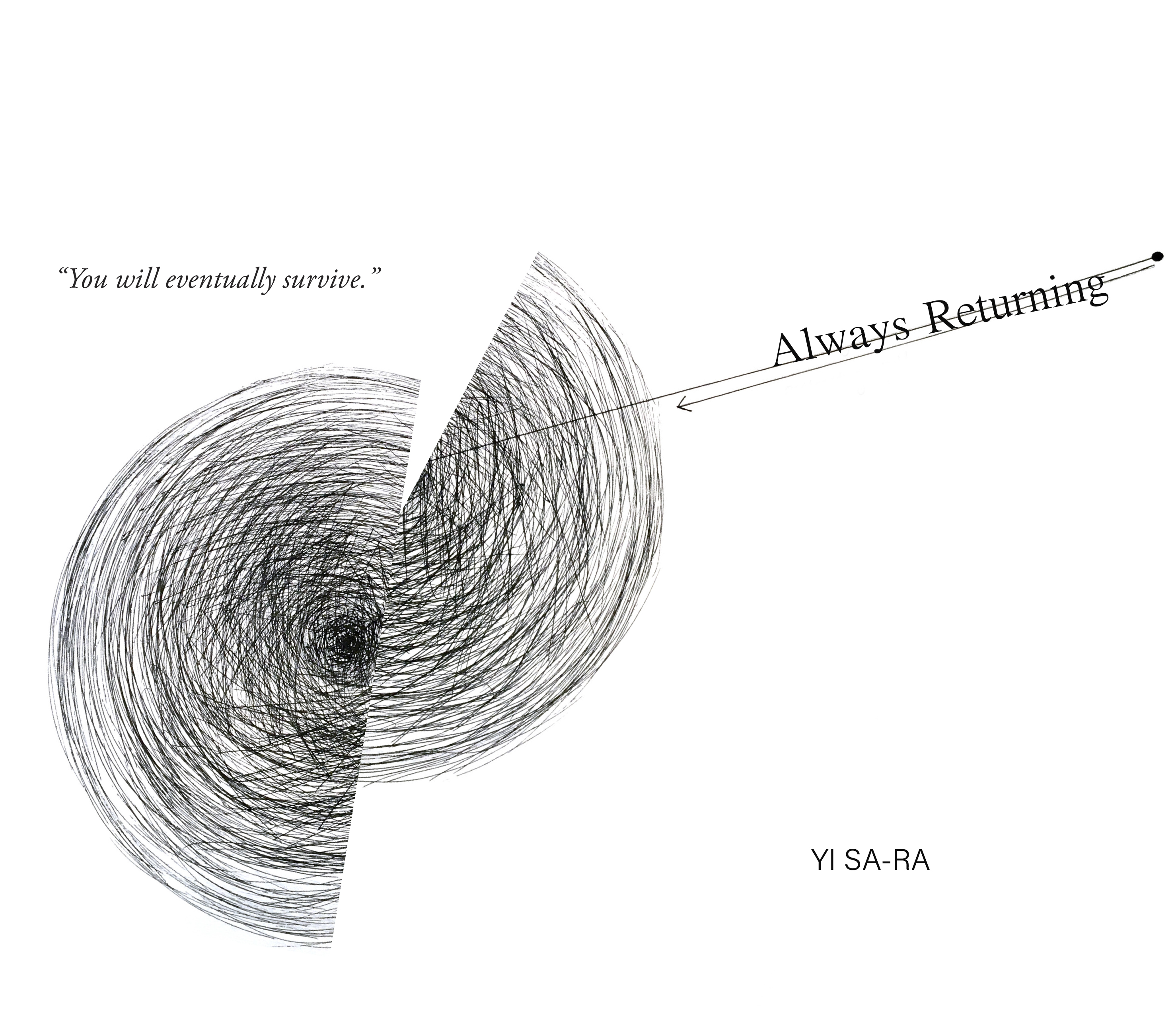 Always Returning

Essay


Always Returning is an essay inspired by my experience of visiting my mother in Korea after the Covid-19 outbreak when I was an international student in the U.S. Considering the societal, cultural and economic changes through a generation in Korea, this personal story of a mother and a daughter contemplates on the complex dimensions of trauma, survival and womanhood.


Read Always Returning ︎
YI SA-RA is a Korean video artist and filmmaker. She holds an MFA from Columbia University and a BFA from the Rhode Island School of Design. Yi has received grants and awards from AHL Foundation, New York, and JoongAng Ilbo Culture Media, Seoul, among others. Her work has been exhibited and screened in Korea, Japan and the US.
yisara.com︎︎︎
@yisara.studio